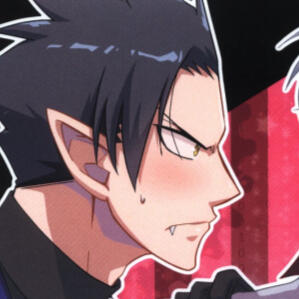 Nana
Head & Socials Mod
Listen... Have you heard of a man name Juzo Inui before?Previous zines:
- Let's Magical Cooking~! (Co-Head, Socials & Organization)
- TOUCHDOWN (Head, Socials & Organization)
- Ex Umbra (Co-Head, Socials & Organization)
Neems
Art & Formatting Mod
Perpetually tired grad student with a love for the macabre.Previous zines:
- Golden Future (Socials, Art, Organization)
- Stray Memories (Socials)
- Midnight Melodies (Socials, Organization, Art, & Formatting)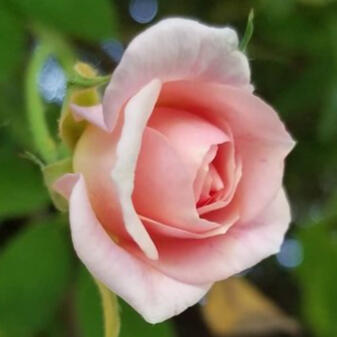 Notte
Organization, Communication Mod
Hi, I'm Notte! Food is love and I love food, so all my characters do too. And so will you :D!!Previous zines:
- Luka Couffaine (Writer)
- Blood&Jupiter (Graphics & Writer)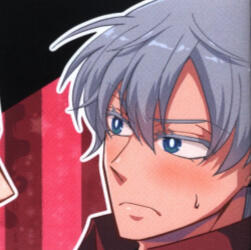 Ari
Writer & Organization
Astronaut PanelPrevious zines:
- Let's Magical Cooking (Co-head & Writer)
- TOUCHDOWN (Writer & Shipping)
- Midnight Melodies (Writer)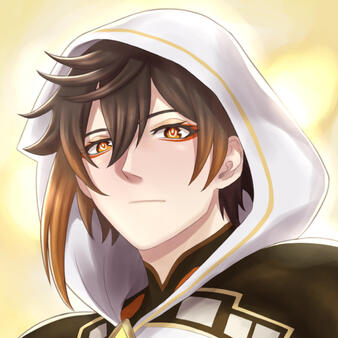 Starrie Wolf
Writer Mod
Hi I'm Starrie and KFC Diluc lives rent free in my head. I'm here because apparently beta reading 30k for one zine once isn't enough.Previous zines:
- Glacial Waltz (Writer)
- Trainers of Teyvat (Writer)Icon Credit: @audidraws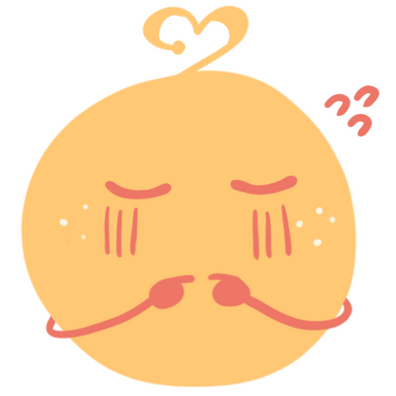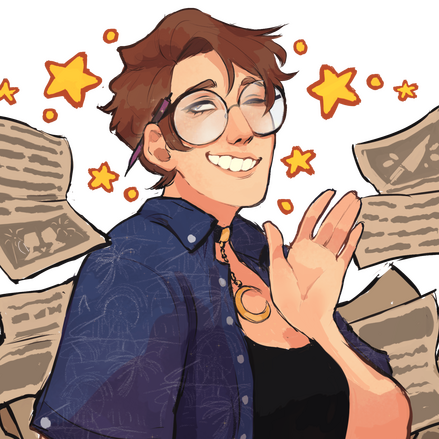 Yana
Art Mod
Henlooo! I'm yana and i love donuts!! so i joined the team to see fellow donut enthusiasts!!Previous zines:
- Hue: OC Zine (Head)
Emery
Organization and General Mod
Hi! I'm Emery and I can't wait to make everyone experience Karens :DPrevious zines:
Grace of Hellfire Zine (Socmed)
| Period | Date |
| --- | --- |
| Interest Check | Jun 25th - Jul 25th 2022 |
| Contributor Apps | Aug 15th - Sept 25th 2022 |
| Acceptance Emails | Sept 25th - 30th 2022 |
| Pitches Due | Oct 1st 2022 |
| First Check-in | Nov 20th 2022 |
| Second Check-in | Dec 20th 2022 |
| Third Check-in | Jan 20th 2023 |
| Final Check-in | Feb 20th |
| Zine Release | Mar - Apr 2023 |
What is a zine project?
A zine is an anthology of works by various creators based on a central theme or topic.
What is the focus of this zine?
Order Up! is a Multi-Fandom fast food fanzine project. It will feature characters across various fandoms experiencing the joys (and traumas) of working in fast food!
Do I need to have previous zine experience to apply?
Nope! Any and all fans of every skill level are highly encouraged to apply! This zine will be accepting all contributors who are interested in participating.
Will [Fandom name] be present?
There is a good chance it may be! After pitches have been approved, all fandoms represented in the zine will be listed in our info doc and in the zine itself upon release!
Can I use franchises other than fast food?
Definitely! We are excited to see your creativity flourish in any customer service AU, which may include non-fast food jobs.
Will this be a for-profit or for-charity project?
Order Up! is a completely free and digital fanzine project.
What types of contributors will you be taking?
We will be featuring any type of creator interested in participating! This includes artists, writers, cosplayers, chefs, musicians, and more!
Didn't see an answer to your question? Feel free to message us on ask box!